At IMADA, the human resource development is designed to materialize 'IMADA's mission' and 'IMADA's culture'. In consequence, our personnel system is closely linked to our mission and culture. Four major human development programs build the foundation. They are 'Career Path', 'Personnel Analysis', 'Technical Skills', and 'Performance Appraisal'. The following is a brief overview of the programs and our employees' feedbacks.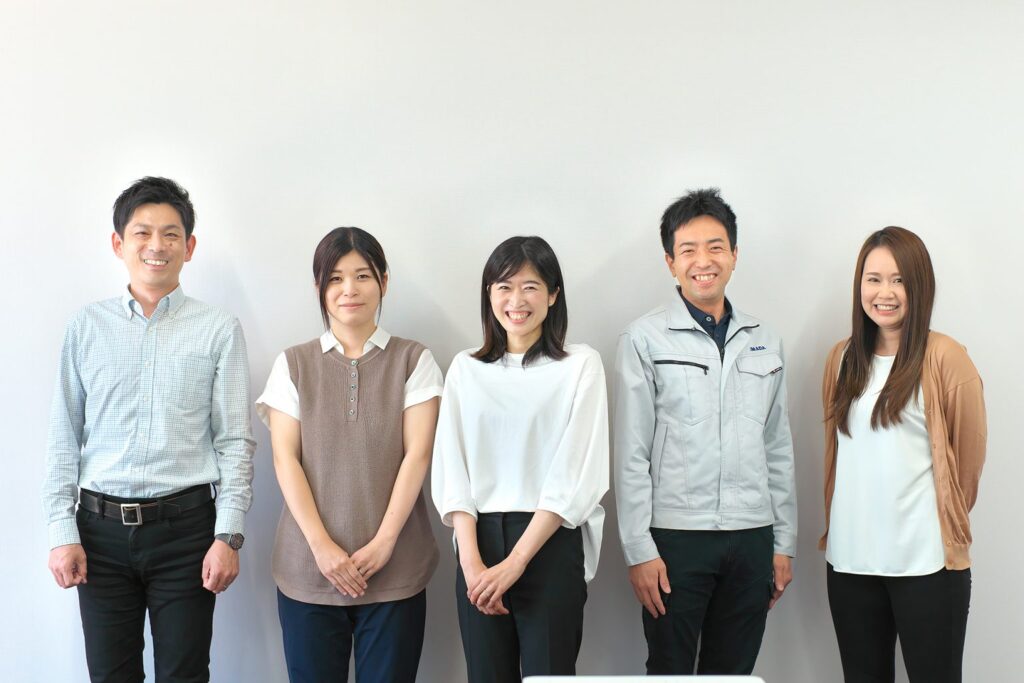 (1) Career Path" for career establishment
The 'Career Path' systematizes the roles of different job titles and positions. It specifies the level and the required role for each position, and our people can choose between 'specialist' or 'generalist' or 'support staff'. By deploying the 'Career Path', our people can think about how to work in a way that matches their own work styles and how to advance their career for medium to long term. Career Path is the source for flexibility work, such as changing work styles in accordance with life stage.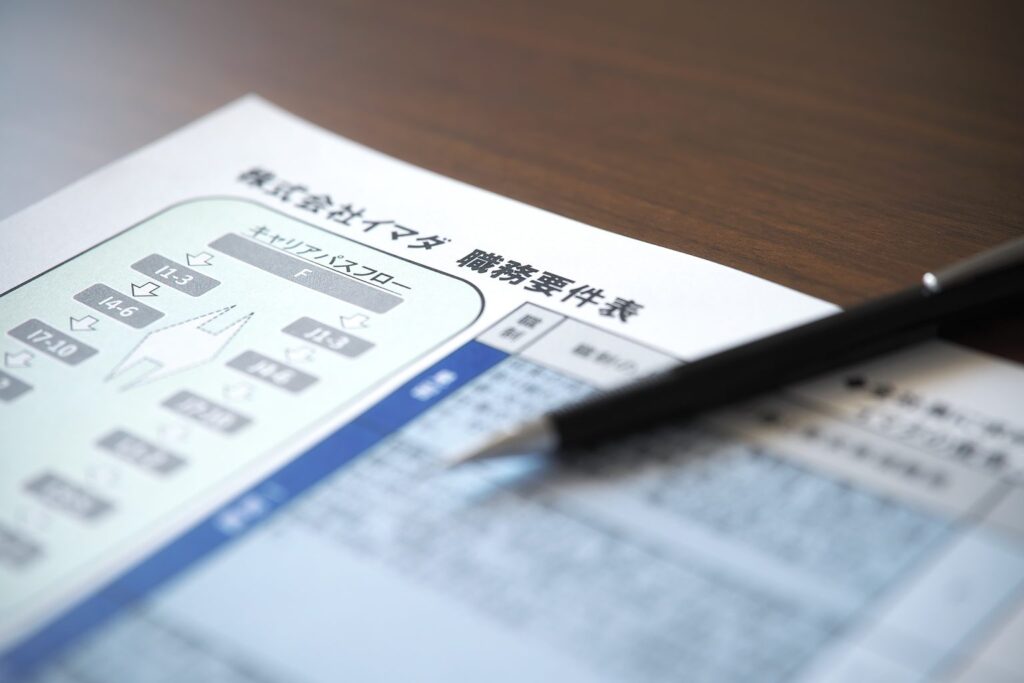 <Employee's feedback>
"I really wanted to work for a long time even after I got married, so it was easy for me to create a vision for the future by looking at the system (maternity leave, childcare leave, shorter working hours, etc.) and at our colleagues already leverage the system. In my previous job, such a vision was hard to come by, nor there were not many people working in such a way". (20s, Service Group)
(2) 'Personnel Analysis' and 'Technical Skills' for growth measurement
The 'Personnel Analysis' is a tool for analyzing the competency of employees and is based on a unique set of competencies that model the thinking and behavior needed to achieve results, with a focus on culture. Each employee defines his or her own growth goals and initiatives and learns from them on a daily basis. Supervisors support individual growth through the use of seminars, books, and interviews.
The 'Technical Skills' section systematizes the specialized knowledge and skills required by each department and is used in conjunction with the 'Personnel Analysis' to improve skills.

<Employee's feedback>
"Before I joined IMADA, there was not much of a concept of 'growth', and I was in an environment where all I had to do was work. At IMADA, however, I can expect to grow not only the job knowledge but also myself as person. This sets an air for work environment, powering source for mutual respects and efforts. Great folks are here, maybe because we do not waste time in infighting (laughs)". (20s, service group)
"The company is willing to support the individual's desire to learn". (20s, Service Group)
"The company values people. They provide an environment and opportunities to learn, and I do not think there are many companies that provide such extensive support. Putting high values to people drives the company comes this far, I believe. (40s, Engineering Group)
(3) 'Performance Appraisal' for efforts and results reviewal
The 'Performance Appraisal' is a system to evaluate work efforts and results. There are a wide range of evaluation criteria, including not only daily work but also improvement, learning, and support to the team. In order to avoid resorting to memory, we conduct monthly interviews and provide feedback that focuses on the content of the evaluation and growth.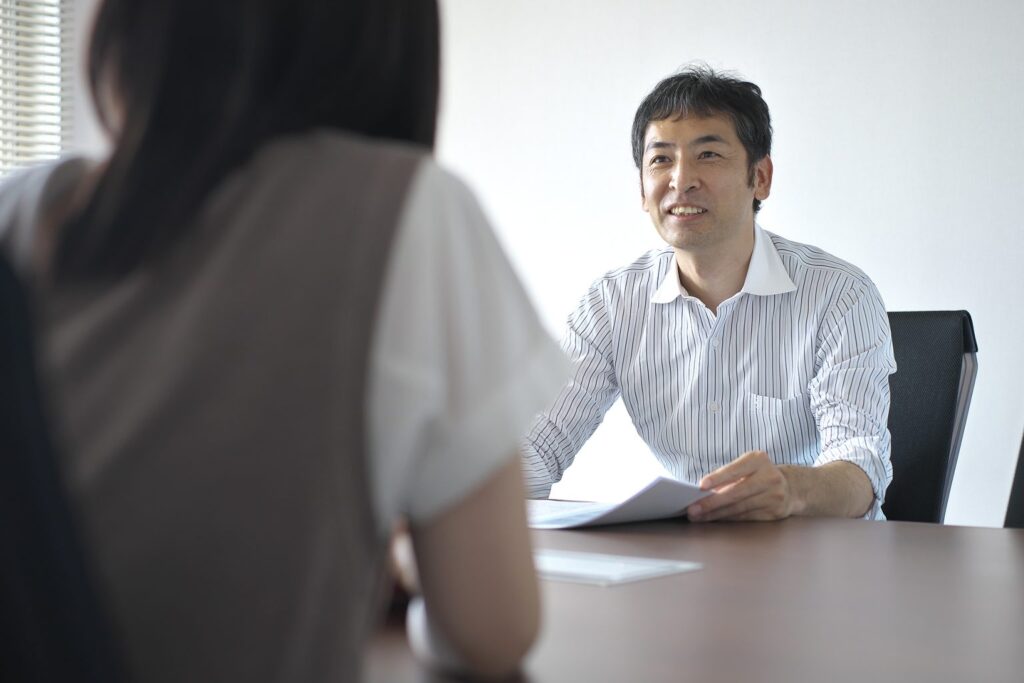 <Employee's feedback>

Previously, the evaluations were mainly based on the performance of each sales office, rather than looking at each individual, so no matter how hard I worked, there were times when I felt helpless and thought, "Hmmm…. ". At IMADA, feedback is given more frequently, and this motivates me to work harder. (20s, Service Group)
If you have any concerns, please feel free to contact us.