How often do you think about your career path while doing your daily work? In this era of rapid change, represented by the term "VUCA," you may be interested in improving your abilities through work, but you may be too busy with your daily life to think about it in depth. In fact, at IMADA, we have long been committed to supporting and improving our employees' career perspectives.
In order to contribute to manufacturing in various industries as solution providers in force measurement, our employees are encouraged to proactively build their careers so that they can be motivated to improve their abilities, and work with a sense of satisfaction. The career development system is regularly modified to meet the challenges of the time, mainly by the Human Resources & General Affairs Dept. We wish to introduce the education system now (October 2023).

1) Personnel Evaluation Interview
The most fundamental initiative at IMADA for developing a career perspective is the regular personnel evaluation interviews. (More details are stated in this article introducing the personnel systems.) At the evaluation interview held twice a year, you are able to check your growth by reviewing the extent to which you have improved your professional skills required for your work, and the competency skills you nurtured during the half-year period which resonates with the corporate cultures.
At the same time, they select the next step they wish to strengthen in the following quarter/half year and develop learning plans to put them into action, naturally giving them opportunities to think about their future careers. The learning plans are performed in coordination with the supervisors, and they function as a mechanism for employees to work proactively by overlapping the work required at IMADA with skill development in their field of interest.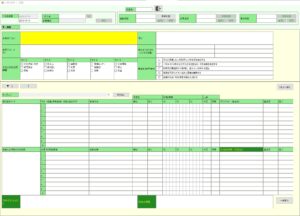 2) Training Courses Supported by External Instructors
Training courses are available for specific positions aimed at particular themes. By involving professionals from outside as instructors, participants can learn their specialized skills and flexibility in thinking from different perspectives outside of the company. The current on-going program is a management development program for young and mid-level managers. I am also participating in this program, and it is unique to IMADA in that it is not only about business knowledge, as one would learn in some of the MBA programs, but also about mindset, such as vision-making.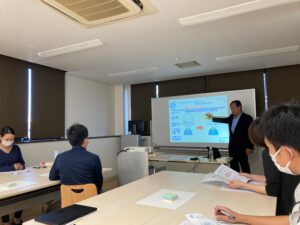 3) Online Courses
Self-study is also available through a service that offers online courses on various topics. Each employee is given an account for online courses and can use the "i-Lab," a twice-weekly morning study period, and other free time to learn about topics of interest. If they wish to explore a topic further, they are supported in purchasing related books and taking other courses.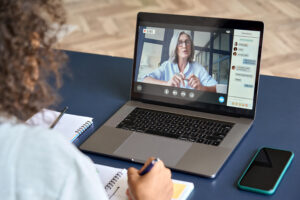 ---
These are some of the career-building and education systems currently in action at IMADA. Although the company is small, with less than 50 employees, unlike the scale, the employee education system is quite comprehensive. Since joining IMADA, My learning learning has been greatly encouraged here. If you are interested in a work environment where you can experience full input and output, please get in touch with us.